Learning From Amanda Bynes's Struggles with Addiction and Mental Illness
Amanda Bynes had a promising career as a child star with a lot of promise. What looked like bizarre behavior on Twitter and her series of arrests were just a cry for help for her mental health disorder. Bynes showed the world how with the use of the internet, we can see how mental illness can spiral you to go out of control but that there is always a light at the end of a tunnel when you get help.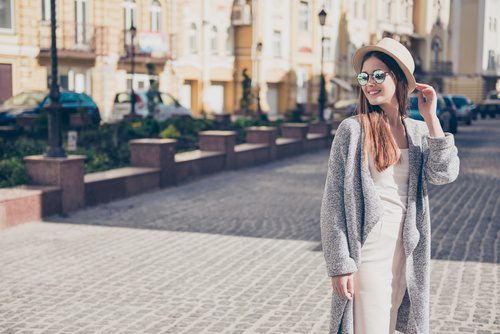 Amanda Bynes was a child actress who started her career at the age of ten when she was one of the cast member of the Nickelodeon sketch comedy series. Then, she had her own show on that same channel called The Amanda Show which was another sketch comedy series. In 2002, her film career launched with the Nickelodeon movie Big Fat Liar as well as What a Girl Wants. She was known as being one of the few child stars to not go down the same row that other child stars her age went through with drugs and alcohol.
Things became more challenging for Bynes in 2006 when she starred in She's the Man and Hairspray. While these roles really helped her career, she realized that she was being typecast as the bubbly, funny, clumsy, quirk tween girl. She would feel envious to actresses like Lindsay Lohan who was able to transition from cute Disney roles to more adult roles. She wanted to challenge herself by playing more "shocking" roles. The only adult role she was able to snag fell apart.
The start of Bynes's erratic behavior came from when she was supposed to play a sexy babysitter in the gross-out comedy Hall Pass but would show up on set unprepared, paranoid, and fearful. It was hard for the Farrelly Brothers to use any of the footage of Bynes so she left the set and reported that it was because of a "scheduling conflict." While her replacement, Alexandria Daddario, was able to get three more roles after Hall Pass, Bynes was struggling to get any after that. What could have been the reason for her erratic behavior was Bynes's history of Adderall that she would abuse to stay skinny. She would chew on the pills to develop more of a high which left her not be able to focus and memorize her lines.
After retiring her acting career on Twitter in 2010, Bynes had a lot of time on her hands where she would abuse drugs like marijuana, molly, and ecstacy, watch television, and tweet. In March of 2012, she was pulled over for talking on her cellphone and drove away before the officer could give her a ticket. A month later, Bynes hit a car at three in the morning and refused to take a breathalyzer test so she was charged with a DUI. In total, Bynes had seven car accidents that year.
What shocked fans the most was the manic, overactivity of Bynes internet use. She would tweet about Adolf Hitler, criticize "ugly people," crude humor about rapper Drake, and insulting singer Rihanna. Bynes would be mocked online and called "crazy." More strange behavior occurred when she locked herself in a cupcake store bathroom in New York and was arrested for throwing a bong out of an apartment window. Bynes was placed on involuntary psychiatric hold and into the conservatorship of her parents after starting a fire on a stranger's driveway and possibly dousing her dog in gasoline. At the end of the conservatorship and a six month stint in rehab, Bynes accused her father on Twitter of verbally and physically abusing her with her mother having full knowledge. After Bynes's mother disputed the tweet, so did Bynes.
One month later, Bynes admitted on Twitter that she was diagnosed with bipolar disorder and manic depressive. The National Institute of Mental Health says that drinking and using drugs can trigger depressed or manic moods in someone with bipolar disorder. Her tweets were sporadic by posting selfies and announcing that she was to attend Fashion Institute of Design & Merchandising in Los Angeles fall semester. By March 2015, she stopped tweeting. Bynes has been sober for the past four years. She told Paper Magazine that advises others to think twice before experimenting with drugs as they really do have the potential to ruin your life. Trying "harmless" drugs can be a gateway to more serious drugs like heroin or meth, which Bynes is thankful she never did. She realized that her erratic behavior was as a result of drug abuse where she did not feel like herself and led to her co-occurring disorder of bipolar and manic depression.
In October 2014, Bynes's mother received conservatorship of her daughter until 2020. Bynes wants to return to acting and expand her range to many different types of roles or productions. Things will only get better for Bynes as she continues with her road to recovery. Bynes is an example of fans being quick to call someone "crazy" for exhibiting behavior that may be familiar for the career she was in but does not mean that there was no underlying cause for the behavior. Bynes can now look back at the successful career she started out with, the scary past she had with drugs that led to her erratic behavior, and can open the door to a new future full of hope for better things.
Established in 1939, High Watch is the world's first 12-Step treatment center. Every individual who walks through our doors joins a definitive culture of compassion, dignity, and respect from a genuinely caring staff dedicated to seeing the disease of addiction find remission. Providing proven therapeutic approaches and comprehensive 12-Step education, patients leave High Watch with the confidence to maintain abstinence and live a healthy, happy, sober life. Start your journey today by calling 860.927.3772.