With a career in mental health and addiction treatment spanning 13+ years, John West earned a name for himself as an international alcohol and drug Interventionist, Sober Companion and Crisis Manager specializing in high profile clients; celebrities, politicians, musicians, scientists, artists and royalty.
John's career started in the world of film and theatre. At 26, John's Broadway theatre productions earned 9 Tony nominations. His documentary film Overnight opened the Sundance film festival. John has travelled throughout the world as a Location Manager for the James Bond film franchise, most recently on Spectre in Austria and Skyfall in Turkey.
John Co-Founded The Guest House Ocala "The world's leading trauma and addiction treatment center." In addition, John manages over 100 specialized Sober Companions comprised of nurses, social workers, doctors, caretakers, teachers, life coaches, nutritionists, trauma yoga specialist, bodyguards and more. He has worked with and helped guide 500+ family members and their loved ones through mental health, medical, legal and addiction recovery.
Barbara Broccoli is producer of the James Bond film series with her brother Michael G. Wilson. Broccoli became associate producer with Tom Pevsner on The Living Daylights and Licence To Kill. Together with Wilson, Broccoli produced the hugely successful GoldenEye, followed by the next eight Bond films including Skyfall and Spectre.
Broccoli's love of theatre has driven her to much success as a producer for a number of stage productions including Chitty Chitty Bang Bang (2002 West End, 2005 Broadway), A Steady Rain (2009 Broadway), Chariots Of Fire (2012 West End), the Tony Award-winning Once (2012 Broadway, 2013 West End), Strangers On A Train (2013 West End), Love Letters (2014 Broadway), Othello (New York Theatre Workshop December 2016 – January 2017), The Kid Stays In The Picture (2017 London), The Country Girls (Summer 2017 Chichester Festival Theatre), and recently The Band's Visit (Broadway 2017) winner of 10 Tony Awards including Best Musical, Cyprus Avenue (2018 The Public Theater, NYC), Ear for Eye (2018 Royal Court Theatre, London), Fleabag (2019 Soho Playhouse NYC) and Sing Street (2019 New York Theatre Workshop).
Broccoli is BAFTA's (British Academy of Film and Television Arts) Vice President for Film, President of the National Youth Theatre, and a Trustee of Into Film, a film education charity working with young people aged 5-19. Wilson and Broccoli are founders of the London Screen Academy, Islington and Directors of the Dana and Albert R Broccoli Foundation.
In 2014, Broccoli and Wilson were honored by the Producers Guild of America with the David O. Selznick Achievement Award in Theatrical Motion Pictures and in 2013, they received the BAFTA Award for Outstanding British Film for Skyfall. In 2008, Broccoli and Wilson were appointed Officers of the Order of the British Empire (OBE).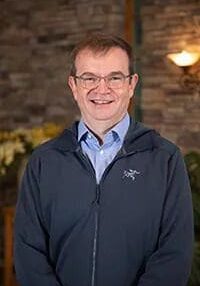 In addition to his role on the Board of Directors at High Watch, Robert is the President of the Board of Trustees for Alina Lodge. Over the past ten years, he has been committed to making a difference in the lives of Alina Lodge guests and Haley House residents.
Robert earned a BA in Mathematics from Cambridge University in 1986 and spent 28 years at Goldman Sachs. In 1991, he started his Goldman Sachs career at the London office, and eventually, he was transferred to the New York office in 2000. In 1998, Robert was named managing director, and in 2008, he became a partner. In recent years, Robert also held the role of Co-Deputy Chief Risk Officer for the group until 2018.
In February 2022, Robert was appointed the role of Chair of the Board Risk Committee and a member of the Board Audit Committee at Barclays.
Vice President of Medical Affairs
Board certified in Emergency Medicine and Addiction Medicine, Dr. Boris is an award-winning physician.
He has served most recently as the Chairman of the Department of Emergency Medicine at Griffin Hospital in Derby, CT from 2002 - 2020. He is also an Associate Professor of Emergency Medicine at Quinnipiac University School of Medicine, and Adjunct Professor at the New York Institute of Technology College of Osteopathic Medicine.
Dr. Boris believes that guests of High Watch should receive holistic care for more than just their mental health and addiction needs. He believes that their physical health is equally important in ensuring that guests are able to manage their addiction successfully.
Dr. Boris received his degree in medicine from New York College of Osteopathic Medicine and completed his Emergency Medicine residency at Lincoln Medical and Mental Health center in Bronx, NY. He is certified as a Medical Review Officer by the AMMRO.
Jim Daly has been a friend and supporter of High Watch for many years. Now semi-retired, Jim's career as a trader on Wall Street spanned decades. During his career, Jim had a front row seat to the bear market of the late 1970's through the bull markets of the 80's and 90's.
Jim first became a member of the American Stock Exchange in 1969 while working with M.E. Goldstein. Shortly after that, he became a Floor Director with Mitchell, Schreiber and Watts. In 1979, Jim joined Paine, Webber, Jackson and Curtis as Vice President and Exchange Floor Director.
In 1983, Jim joined Merrill Lynch, where he spent the remainder of his trading career. He retired from the firm in 2001.
Nicos is the Chief Executive Officer of Crossroads Centre Antigua. Prior to his appointment, he served as a trustee for 12 years. Nicos has been involved with the recovery process for over 30 years and brings decades of business and management experience to the High Watch Board of Directors.
Crossroads Centre Antigua was founded by guitar legend Eric Clapton in 1998 and serves as an international residential program for the treatment of addiction. Clapton's vision was to create a treatment center that offered the highest caliber of care, helping individuals and their families begin a journey through a process of education and treatment. Clapton continues his involvement at Crossroads Centre Antigua by serving as chairman of the board of trustees.
Like High Watch, Crossroads Centre Antigua offers a structured model for recovery that is founded on the Twelve Steps, along with evidence-proven medical and clinical methodologies—emphasizing a holistic approach that addresses and promotes physical, emotional and spiritual health.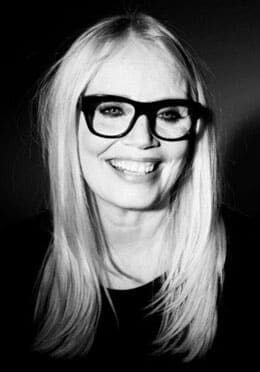 Award-winning cook Solla Eiríksdóttir is the owner of Gló in Reykjavik – Iceland's most popular vegetarian and raw-food restaurant. She opened Gló twenty years ago, and today runs five successful restaurants, an organic market, and her own organic food brand. She has published five cookbooks and her cuisine has gained an international reputation.
Her most recent book, Raw, was first published by Phaidon in 2016 when the concept of raw food was relatively new. Now a widely accepted route to healthy eating, her book features 75 healthy and delicious mainly raw recipes, introducing readers to an approach to ethical and sustainable eating that has found its way into the everyday diets of people around the world.